One of my "not-so-secret" rituals is searching for unique design ideas in less common places. Yes, Pinterest is great for endless wedding and entertaining ideas, but oftentimes I feel myself scrolling through the same trend after trend. The industry can feel so saturated with overused designs...which luckily tends to motivate me in creating or finding something fresh and different. Let me tell you, it doesn't always come easy. I like to think of it as a designer's version of "writer's block"...
So before I dive into my daily sources of inspo, let me rewind to last week. It was one of those weeks where I just felt BLAH. And lack of inspiration and motivation are not an ideal combo, especially when running your own business full-time. While most wedding professionals are in the middle of their busy season right now (summer), I actually have a slower season until my weddings pick up again. To keep my creativity and energy going, I like looking forward to upcoming trips and projects like planning styled shoots with awesome, local vendors. I also find myself having more down time to carve out my marketing plan and goal setting for 2018 ... fun stuff am I right? ;)
And now to the meaning of this long overdue post...below you will find three places where I find my inspiration. I hope they resonate with you and help out during your next design rut or "funk". Even better, maybe these three sources will guide newly engaged couples in finding their wedding vision and ideal vibe.
Print materials are one of my favorite places to begin seeking inspiration. After becoming a home owner last year, I quickly realized furniture and home stores love mailing their marketing material (usually including coupons too, which is a total win!) Sidenote: When I was in college, I interned for a boutique event planner and one of our daily tasks was to tear out any neat images or ads we found. This ritual has stuck with me and I now enjoy receiving my weekly mags- I'm a sucker for Anthropologie, West Elm, and Pottery Barn. Shopping tip: You can even find inspo while waiting in your local Target or grocery store line. I'm totally guilty of flipping through the Sunset magazine pages before it's my turn to be rung up.
My friends definitely know it's no secret I find most of my inspiration through interior and home design. I'm a huge Fixer Upper fan and love watching the transformations of the cute homes in Waco, TX. I'm particularly drawn to kitchen and bathroom remodels and definitely pin them more often than wedding related photos. I always love seeing how designers can mix different tiles, metals, fixtures, and paint colors to create the space. This usually motivates me to try out a new color palette or table setting.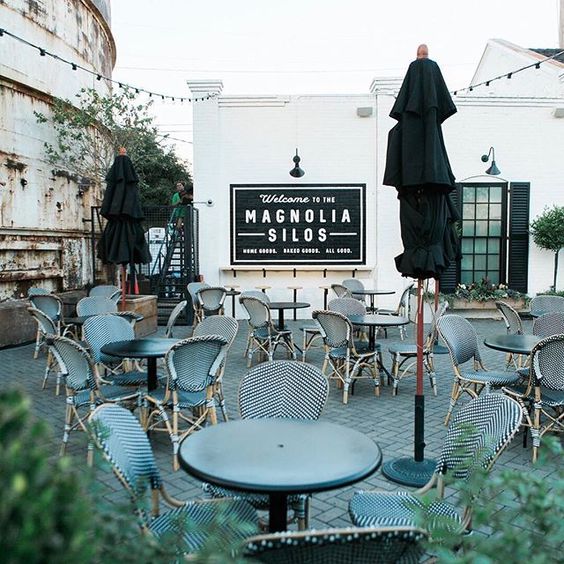 Lastly, I find getting outside the office, home, or work space extremely vital when searching for motivation and new inspiration. Whether it be a hike with your dog or meeting a friend for coffee, I truly believe inspiration is everywhere. Nature has countlessly inspired my creative journey, especially when traveling to new places. On that note, I'm heading this weekend to Austin for the 4th of July and can hardly wait to experience what the city (esp. food scene) has to offer! I might just be able to convince the bf to make a trip to the Silos while we're there too....wish me luck!
xx Andria